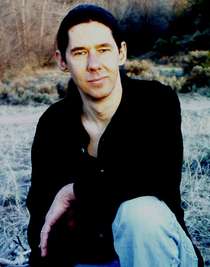 SEAN MURPHY – www.murphyzen.com A new edition of Sean's One Bird, One Stone, a nonfiction chronicle of Zen in America, was published by Hampton Roads Press in April 2013, featuring an introduction by Natalie Goldberg. It won an International Book Award in 2014. His debut novel, The Hope Valley Hubcap King (Bantam/Dell, 2002/2004), won the Hemingway Award for a First Novel and was an American Booksellers Association BookSense 76 recommended book. His novel The Time of New Weather won First Place for Best Novel in the 2009 National Federation of Press Women's as well as New Mexico Press Women's Communication Awards.
He is also the author of the Pulitzer-nominated novel The Finished Man (Bantam/Dell 2004), and contributed to the anthologies: You Are Not Here and Other Works of Buddhist Fiction (Wisdom Publications); NOW WRITE! Fiction Writing Exercises from Today's Best Writers and Teachers (Tarcher); the 2012 Fish Publishing Literary Anthology (Ireland); the 2004, 2005, and 2007 Writers Market and the 2007 Guide to Literary Agents, as well as to magazines including The Sun, Yoga Journal, and Tricycle:The Buddhist Review. Sean has been a featured author in Pages and The Writer magazine.
A Zen meditation practitioner for over 25 years, he is the founder of the nonprofit Sage Institute for Creativity, Consciousness, and Environment, which hosts an innovative meditation leaders training program. He has taught meditation, creative writing and literature for UNM-Taos, Southern Methodist University's Taos campus, the Institute of American Indian Arts in Santa Fe, and the Naropa Institute, and leads writing workshops for a variety of conferences and organizations. Sean holds a Master of Fine Arts in Writing from the Naropa Institute in Boulder, Colorado.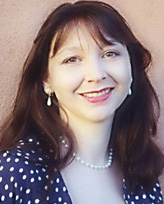 TANIA CASSELLE – www.TaniaCasselle.com has been a writer and editor for 20+ years, working for  magazines and newspapers in the US, Europe, and Asia and for online media such as Forbes Travel, MSN.com, and AOL Travel. A member of the American Society of Journalists & Authors, Tania is the author of Insiders' Guide to Albuquerque (Globe Pequot Press) and contributor to the 2010, 2012, and 2013 editions of Novel & Short Story Writers Market (Writers Digest Books), as well as to 2015 Guide to Literary Agents: The Most Trusted Guide to Getting Published (Writer's Digest Books) and NOW WRITE! Fiction Writing Exercises from Today's Best Writers and Teachers (Tarcher).
Her fiction has appeared in the book anthologies Harlot Red (Serpent's Tail Press), The Sensitively Thin Bill of the Shag (Biscuit Press), and Online Writing: The Best of the First Ten Years (SnowVigate press), and the forthcoming 2015 book In Like Company: The Salt River Review & Porch Anthology, plus literary journals including New York Stories, South Dakota Review, Saint Ann's Review, Carve Magazine, Bitter Oleander, Cadenza, In Posse Review, Wild Strawberries, Salt River Review, Yankee Pot Roast etc. Her work received recognition in awards including the New Mexico Book Awards, the Raymond Carver Short Story Award, the Virginia Woolf Asham Award, the American Literary Review Fiction Contest, the Emerging Writers Network fiction contest, Santa Fe Writers Project Lit Awards, National Federation of Press Women awards, and winner of New Mexico Press Women awards for fiction, radio interviews, best blog, and food writing, etc.
She has ghost-written for several book projects. As host of the "Writers on Radio" show she won a National Federation of Press Women Award for a Radio Interview (with best-selling author Alisa Valdes-Rodriguez, broadcast on NPR affiliate KRZA & KTAO.) She has taught creative writing workshops for UNM Taos and other arts organizations in the USA and Europe and is a Pushcart Prize nominee for short fiction.