I teach writing seminars in person and online, support writers with personal coaching, and also offer manuscript review and editing services for fiction and nonfiction.
See testimonials from previous seminar participants and clients. Also, a small sample of book publications by clients.
Online Writing Seminar: Write a Book with Write to the Finish 2017
STARTS MAY 6:  Taking final registrations now. Only 3 spaces left in this small group.
A 9-month, long-distance course for writers working on a book-length manuscript, in any form: fiction, nonfiction, memoir, or poetry and story collections. We work by email and phone so you can take part wherever you are. Led by Tania Casselle and Sean Murphy, winner of the Hemingway Award for a First Novel. The course includes online seminar days, mentor calls, craft lessons, and a full manuscript critique. Find out more about Write to the Finish.
---
Zen in the Art of Writing: Writing, Meditation and Yoga workshop
Chateau Fairmont, Lake Louise, Canadian Rockies
May 15-19. 2017

Join me and Hemingway Award-winning author and Dharma teacher Sean Murphy for a contemplative writing retreat in this world-renowned natural setting in the Canadian Rockies! We'll begin each day with meditation and mindfulness, exploring how these practices open our eye for detail, free the creative flow and liberate our authentic writing voices. Optional yoga sessions are offered each morning as well.  Find all the info here.
---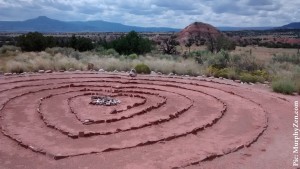 Writing Workshop at Casa del Sol, Ghost Ranch,
New Mexico, September 4 – 8, 2016
Join me and Hemingway Award-winning author Sean Murphy for a sweet, contemplative writing retreat at a secluded hacienda on Georgia O'Keeffe's historic Ghost Ranch property, with stunning views of the Pedernal – Georgia's own personal mountain! We are truly walking in Georgia's footsteps when we take our creative inspiration from this sacred landscape. Info and registration here.
---
Your First 10 Pages: Ready, Set, Go!  March 7- 13, 2016
A one-week online (email/phone) intensive with individual feedback from two authors on your first 10 pages. Info and registration here.
---
Manuscript Reviews & Editing
I specialize in developmental or substantive editing, which means I'm looking at the big picture of how a manuscript hangs together and works as a whole. I give you feedback on what is working well in your draft (we all need to know our strengths so we can build on them) and give practical suggestions on how you can improve any weaker points. This includes the structure, narrative arc, character development, and many other aspects of writing craft. See what my writer clients say about working with me.
If you write short stories or nonfiction essays, or are working on a novel or memoir, and you'd like honest, supportive feedback or to discuss strategies on marketing for publication, email me to see if we'd be a good fit in working together.
I also offer a Query Letter Review Package to help with your query letters to agents and editors.
Personal Coaching for Writers
I work as a private coach for writers, according to their needs. I give expert feedback on their work and help with:
→ Overcoming writer's block and motivation to keep on track
→ Craft issues and narrative development
→ Marketing and queries to publishers and agents
I only take on a few coaching clients at a time, and only if I feel I can offer good service to match the writer's needs. Most writers come via referrals from previous clients, but even if you haven't been referred to me, drop me an email and tell me what kind of writing you do, what you want to achieve, and what kind of support you're looking for.
Or see my Get Fired Up Coaching Package of individual coaching calls and critique.

Who Am I?
An award-winning professional writer for international publications and a former magazine editor. See more about my work for books and magazines and other media and as the award-winning host of the radio show Writers on Radio, a literary chat show with authors broadcast on an NPR-affiliate and syndicated to other stations. I'm a member of the American Society of Journalists and Authors and (as if I don't spend enough time writing for a living) I also love writing fiction.
My fiction has been nominated for the Pushcart Prize, and published in journals including New York Stories, Saint Ann's Review, South Dakota Review, Carve Magazine, Cezanne's Carrot, Pindeldyboz, In Posse Review, The God Particle, Insolent Rudder, Wild Strawberries, Edifice Wrecked, Yankee Pot Roast, etc. I'm a prize winner in the Asham Short Story Award, and have received honorable mentions/finalist in the SFWP Literary Awards, Raymond Carver Short Story Award, Writers at Work Fiction Fellowship, American Literary Review Fiction Contest, Reynolds Price Short Fiction Award, EWN Short Fiction Contest.
I've taught creative writing for:
University of New Mexico-Taos
Taos Institute of Arts, New Mexico
Taos Art School, Canyon de Chelly
American Franklin College, Switzerland
Breckenridge Summit Huts Association, Colorado
Murie Center, Grand Tetons, Jackson, Wyoming
and other educational and arts organizations.