A very small sample of a few of the books and other publications written by my fabulous editing and coaching clients and by writers in our online writing courses. (If you are a client and I've missed naming your magazine or book publication – forgive me! I'm just mentioning a few here to show the scope of work published.)
Publisher: Harper Collins
"Ample red herrings keep young sleuths and engaged readers guessing in this thrilling debut mystery. Reminiscent of the ever-compelling film Rear Window, this appealing and often spine-tingling tale will leave its audience wishing for more." Kirkus Reviews
"Kittscher's debut novel addresses the inevitable rocky periods in middle-school friendships with perceptiveness, honesty, and well-targeted humor that avoids being cartoonish" Publishers Weekly
"A witty, weird, and wonderful book." Kirsten Miller, New York Times bestselling author of the Kiki Strike series.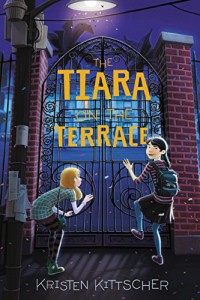 Publisher: Harper Collins
"An entertaining mystery featuring kids who readily outsmart all the adults; what could be better?" Kirkus Reviews
"The combination of action and reflection will keep readers engaged in the latest mystery from the Young and Yang series." Booklist 
Ruby's World: My Journey with the Zulu by Karen Baldwin
Publisher: Apocryphile Press 
After Karen told her story in her memoir, she was appointed as the first American Ambassador for the Rural Women's Movement of South Africa
Her first duty as ambassador was to go to the United Nations to participate in hearings of the Commission on the Status of Women.

Publisher: Iris Press
Victoria worked on her book during our Write to the Finish course and I am delighted that she won several awards while it was in manuscript form and then found an excellent publisher in Iris Press.
The Best Australian Stories edited by Kim Scott and featuring a short story by our client Theresa Layton.
Theresa's short story "The Cartography of Foxes" is part of her story collection that she worked on during our Write to the Finish course. This beautiful piece was first published in the literary journal Overland before being selected for the Best Australian Stories book anthology.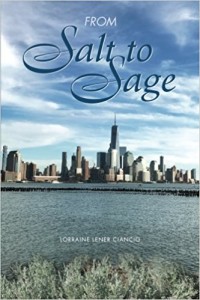 Lorraine Ciancio worked on her collection of short memoir pieces in our Write to the Finish course and took us all on a trip from New York to Italy to New Mexico and back.
"Brilliant detail—a potpourri of passion, sweet melancholy and the howl of summer. What else could you want? Read this book for pure delight." Natalie Goldberg, author of books including Writing Down the Bones.

Walking Fish by Joanne Bodin won the New Mexico Book Award in the gay/lesbian fiction category, and was a finalist in three other categories. The book was also nominated by Outskirts Press for the EVVY Awards.
Love on the Brink of History, a memoir by Hannah Rappaport, published by Nighthawk Press.

Animal communicator Rev. Nancy Schluntz deserves a round of a-paws on the publication of her book Hand in Paw.